Do's and Dont's for Hurricane Season
Pool Maintenance Tips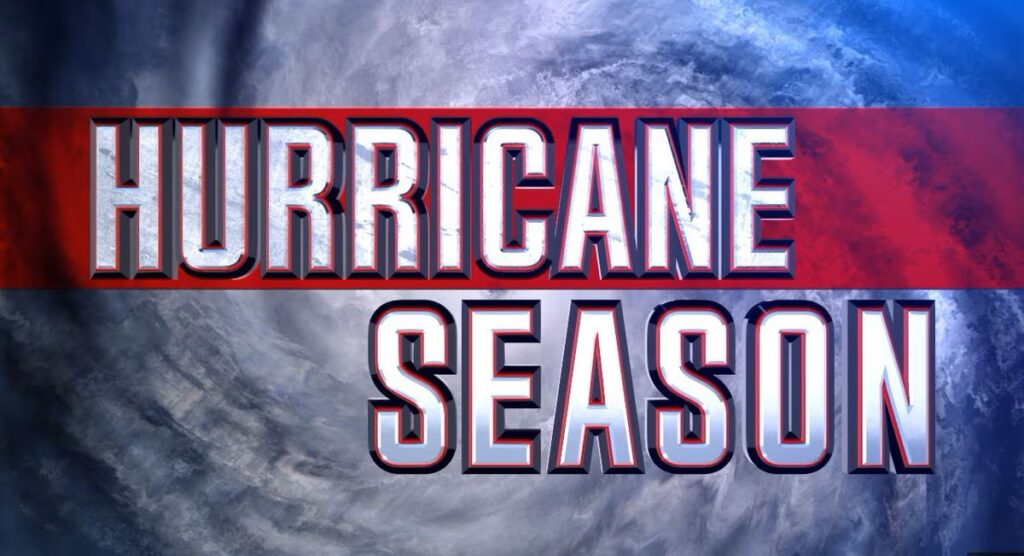 Here are some helpful tips to keep you prepared for a big storm!
BEFORE THE STORM
DO'S:
*Protect your equipment
Many people find it beneficial to build a structure around the pump and filter to prevent debris from flying into it during heavy winds. Giving your equipment some additional protection could save you some money in the long run if a small wall stops a branch from crushing your filter or pipes. Additionally, if your pump becomes submerged, it will likely ruin the motor. Spend some time preparing the area with whatever you can to prevent the pump from being submerged during heavy rain, such as landscaping or sandbags. Make sure your electrical panel locks and is secured so no dirt or water can get in and ruin any connections, wrap any exposed equipment in a watertight covering.
Make sure equipment is not running during the worst parts of the storm. Cut the power off at the circuit breakers to prevent any motors, heaters, chlorinators or lighting from running during the heavy parts of the storm. You can run the motor when it's calm, but they should not be run during heavy rain and winds, or lightning.
*Remove loose items and prepare your yard
High winds will turn loose objects like chairs, tables, pool tools and cleaning supplies into projectiles that can cause damage to your house or equipment. Take anything that could take off on you and put it inside if possible. Skimmer lids that are not secured can turn into flying discs so screw them down if that is an option with yours.
General yard and tree upkeep around your pool year-round is important but especially during hurricane season. Trim away low hanging or weak branches around house and pool. The more debris that enters your pool during the storm, the less effective the chemicals will be in your pool as organic material will soak up chlorine and other necessary chemicals needed to keep your pool clean.
DONT'S:
*Do not drain your pool
Keeping water in the pool is important to providing the weight necessary to keep your pool in the ground. An empty pool is subject to "floating" or "popping" due to "lift" pressure from excessive ground water caused by heavy rains during the storm. This is also known as hydrostatic pressure.
*Do not cover the pool
It is much easier to remove debris from your pool after a storm than it is to replace an expensive pool cover. It may be counter intuitive, but the covers are most likely designed for catching leaves in the fall rather than hurricane level winds.
*Do not put anything in the pool that doesn't belong
Things like chairs, tables, and other large objects should never go into a pool unless it is a last-minute emergency to protect your equipment or house. Having these types of things in the pool can interfere with your pool and plaster chemistry.
AFTER THE STORM
DO'S:
*Remove debris from the pool
All that organic debris in the pool will start to affect your pool chemistry and may cause damage to your plaster, remove it as soon as you can. Larger objects like tree branches should be taken out immediately and use your hose vac to vacuum out any excess sediment that blew in whenever you can. Do not use your hose vacuum if you don't have a filter for it to stop debris from clogging your pipes. Do not leave excess debris in your pool. Please keep an eye on our Facebook page and your email for communications from us regarding the schedule for resuming operations after a hurricane. We will do our best to keep you informed of our status and operations schedule. Please call or email us if you need to schedule extra services such as a vacuum or equipment repair.
*Run your equipment for longer and inspect for damages ONLY IF SAFE TO DO SO
Once you have removed the debris from your pool, it's time to run your filter and see if everything is still working properly and start clearing up that water. Chances are your pool is not looking as good as it normally does right now. Run your filter for extra hours each day until the water starts clearing up and then you can return to your normal cycle. Your regular weekly tech should be showing up soon to add extra chemicals to help the process.
While your pump is running check to make sure you do not have any leaks at your filter, pump, or other equipment. If you notice any leaks that you would like us to repair, give us a call and we will be happy to schedule a repair service for you. Take a look at your PSI gauge to check for excessive pressure in your system. If your PSI is high, you should perform a filter clean or backwash, or call our office to schedule one if you are unable to do so or don't have the time.  It is important to keep a close eye on your equipment for the next couple of weeks in case you do have a problem that was not apparent right away.
DONT'S:
*Do not drain your pool
As with before it is not a good idea to drain your pool to excess groundwater surrounding it making it susceptible to lifting or popping due to hydrostatic pressure. If it is overflowing, you can backwash or drain some through the waste line until the water is an inch and a half above the skimmer line.
*Do not start electrical equipment if you think its damaged
Remove watertight coverings from electrical equipment and check to make sure no water has seeped through before turning on circuit breakers again. If you think your coverings didn't hold during the storm or your equipment may be damaged, call the office to have one of our repair technicians check out your panel and equipment and make sure everything is safe to run.
 Based on a 30-year climate period from 1991 to 2020, an average Atlantic hurricane season has 14 named storms, 7 hurricanes, and 3 major hurricanes (Category 3, 4, or 5 on the Saffir-Simpson Hurricane Wind Scale). Anybody in the greater Houston area knows that a big storm coming to your yard is a real possibility. It is better to be proactive and include your pool & pool equipment in your hurricane preparedness checklist.
KHOU offers a very useful Hurricane Preparedness Checklist for your entire home and family.